Fresh new Tdot logo for 2021
We Are Tdot Shots:
We Support Creators in Toronto, Canada
Toronto is one of the world's most active cities for photography, art, design and media creation. Creativity fuels culture and powers new ideas.
Tdot Shots plays a role in this creative culture by supporting photographers and artists via:
photo and interview features
seasonal photo walks
annual photo contests 
our community sites and social
You can find us on Instagram! Our user name is @tdot_shots (our hashtag is #tdot_shots). Read on to learn more!
Tdot Shots by the Numbers
Number of supporters (we count on our followers as supporters). We have grown quickly since our founding in May 2018.
Number of photographers and artists we have featured. We feature new and upcoming talent in the City of Toronto and GTA (Greater Toronto Area).
Number of photos tagged with our main hashtag #tdot_shots. For a chance to be featured include this in your caption.
We are excited to announce the launch of Tdot Studio Community and Courses. Join for free and upgrade to take courses and get a site. Our members can sign up for Toronto photo walk meetups, webinars and special events. Please register!
We lead photo walk meet-ups 6-8 times per year. The walks are informal and take place in downtown neighbourhoods: U of T's St. George Campus, High Park and the Downtown / Central Business District are a few of our favourites! Our 2020 Schedule is full of great outings! Hope to see you on a walk!
Note: Our walk schedule has been impacted by COVID-19. We held small group meetups in fall 2020. We hope to resume in 2021 when it is safe to do so.  
Tdot Shots Photography Contest 2020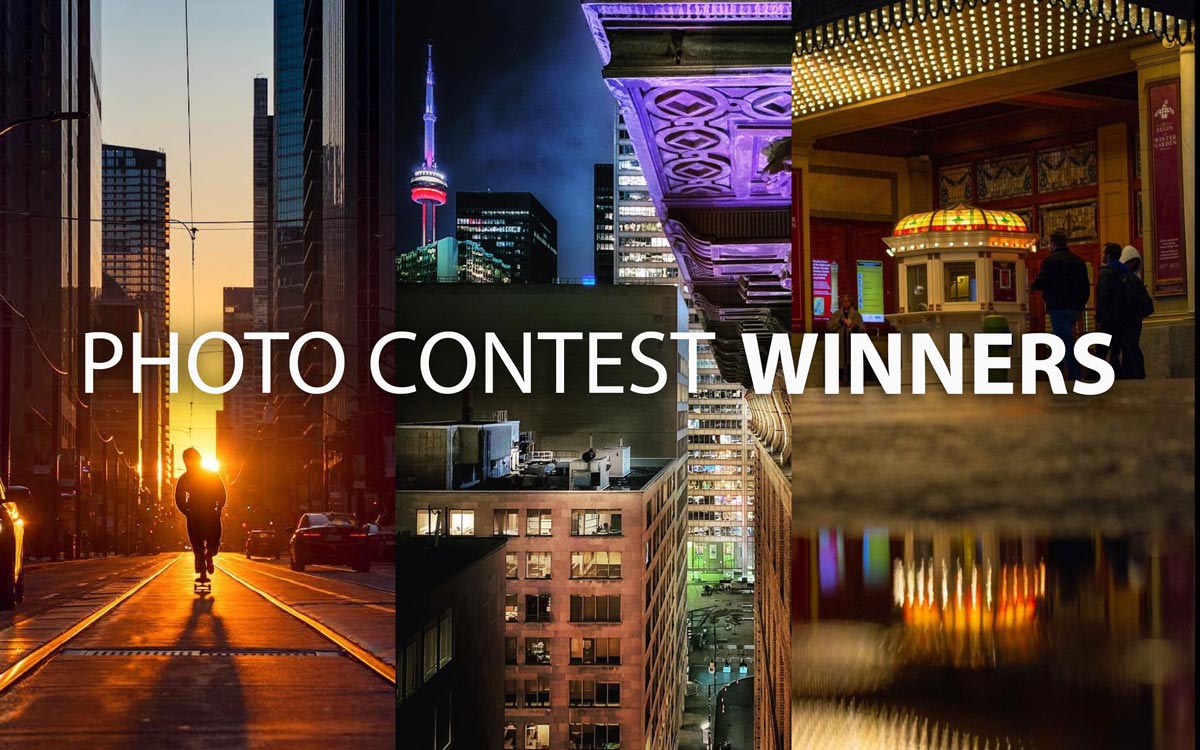 🏆 Winners and Finalists! We offer congratulations! 🎉 We are happy to announce the winners of the contest. We posted the winners and finalist selections on Instagram through November. Here they are! What an amazing group of images! Our judges had a difficult task....
Tdot Shots On Instagram (@tdot_shots)
The Instagram grid reflects our interest in a diverse gallery. We feature photographs in the following categories: landscape, cityscape, street, architecture, art, and environmental portrait. Images also promote our events such as the annual photo contest and seasonal photo walks.
Our engagement rate is higher than similar Toronto-area feature accounts. We are an elite influencer. We get similar numbers of likes and comments to accounts 3x as big but we get double the engagement (and we actually delete our spam!). Bonus: our audience doesn't have ad fatigue and we mainly work with unique, non-mainstream sponsors.
Get in touch if you'd like to collaborate!
Collaborations & Partnerships
Interested in collaboration? Tdot Shots works with sponsors and develops branded content for partners and advertisers.
Our longest running endeavour has been our annual photo contest, launched in November 2019. We are grateful for the involvement of our sponsor ProLab Canada. We are pleased to welcome ProLab Canada back as sponsor for the prizes for our 2021 contest.
We launched a blog series of long form posts covering themes of art, photography and travel around Toronto and the GTA. We are grateful to series sponsor ego ride share.
To inquire about working with us, please drop us a line via email ([email protected]) or shoot us a DM on Instagram.
Hi. I'm Mike – the founder and publisher of Tdot Shots and Tdot.com. I founded Tdot Shots on Instagram in May 2018.
It's now 2021. Reflecting on 2020, it was a strange and difficult year. As a community, we found light in the dark via our photo contest and our special fall blog post series. One of my personal highlights was hosting our supporters for some wonderful fall photo walks at the U of T. These small gatherings were safe recreation and networking opportunities – and lots of fun!
End of year was special. In December 2020 we hit 20k followers on Instagram! I am so thankful for the amazing support so many people have shown Tdot Shots.
Stay tuned, as we have big plans. In 2021 we are developing:
Tdot Studio Community and Courses – Network, training and events for creatives
Tdot Shots Photo Contest

– a new Toronto photo contest exploring classic Toronto (categories include cityscape & architecture, street & culture and classic & archival)
I hope to see you on an upcoming photo walk or at one of our events in 2021!
All the best,
Mike Simpson
Email Newsletter
Please sign up for the newsletter for updates and news on photo walks, interviews and special events and features!